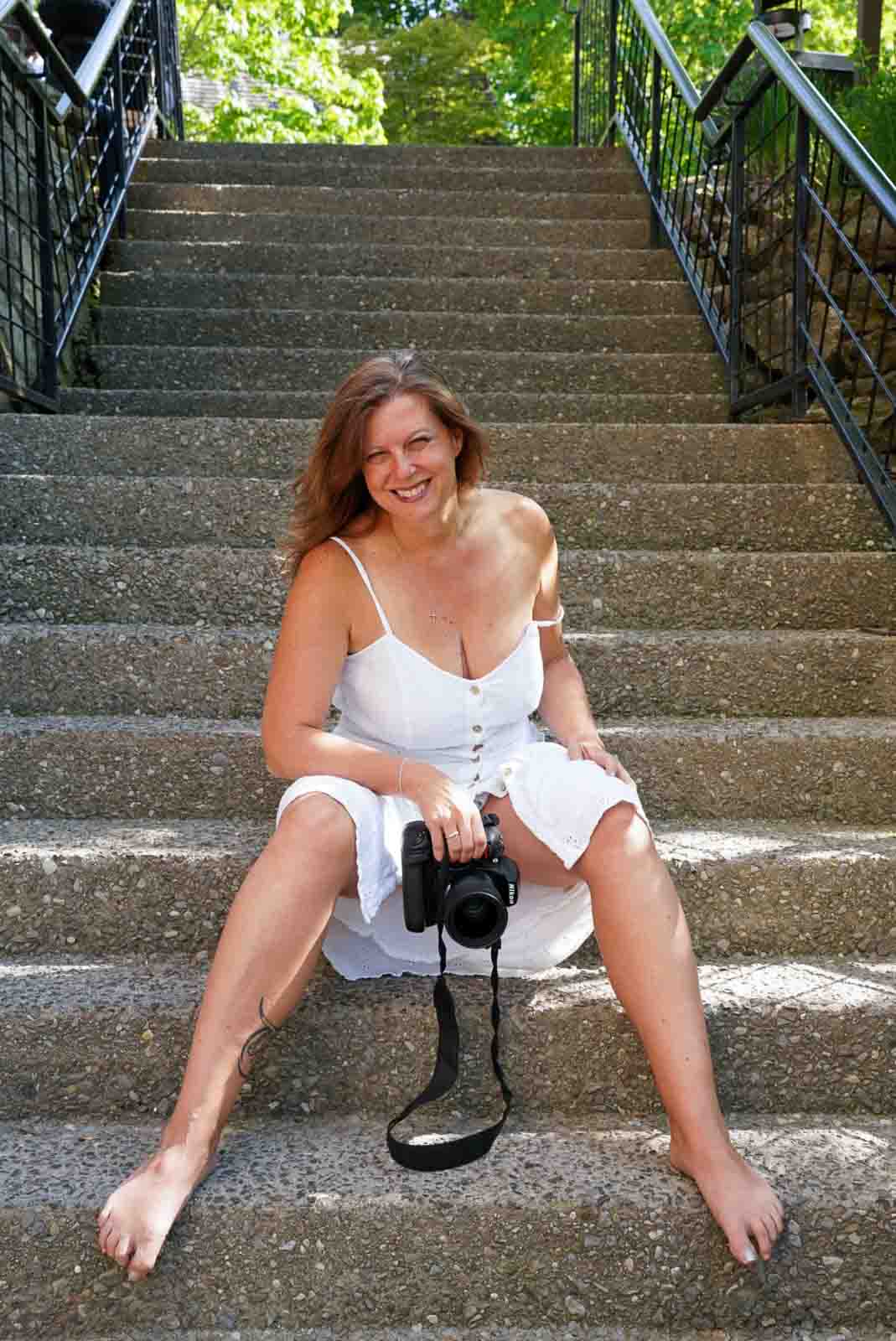 Photography captured my heart at a tender age during a grade 3 workshop, and it has remained a lifelong passion. My love for boudoir photography blossomed from my desire to reveal the gorgeousness and beauty in people. 
I'm a passionate traveler. When I'm not behind the lens or editing at the CBC, I'm off exploring the world, discovering new landscapes, immersing myself in different cultures, and embracing the beauty I see everywhere. My adventures have gifted me with a broad perspective and an appreciation for the diverse tapestry of human experiences. 
I am also an outdoor enthusiast; I love hiking and exploring nature. I find that being in nature brings me a sense of peace and tranquility. I enjoy capturing the beauty of nature through photography, and I find that it is a great way to connect with the world around me. I know it sounds cliché, but "I enjoy taking long walks in the woods" photographing the wildlife and landscapes. 
As a photographer and a woman, I understand the struggles of body issues and how it can affect one's self-esteem. Boudoir photography has helped me to overcome these issues by allowing me to see the beauty in myself and others. Boudoir can be a form of self-expression, a rebellious act against societal norms that tells you how you should look and feel. But most importantly it is a celebration of your true self, embracing every curve, every scar, and every imperfection that makes you beautifully authentic. 
When it comes to boudoir photography, I'm driven by the thrill of capturing "That Shot" – the one that takes your breath away and leaves you speechless. It's the shot that transcends boundaries, shatters inhibitions and reveals your true essence. I can't help but get excited, and I'll just have to share it with you right then and there, from the back of my camera. Witnessing the joy and excitement on your face when we achieve that moment is what fuels my passion. 
In my personal life, I find that I am constantly being inspired by the world around me, whether it's through music, travel, hiking, or nature photography. I believe that these passions help me to create beautiful images for myself and my clients. 
In short, I love to laugh, live life to its fullest and I'm not afraid to be myself. I am grateful to the women who trust me to guide them through this vulnerable experience and I am dedicated to creating beautiful and empowering images that they will treasure forever.